Giant's Chalice
A downloadable adventure for Windows, macOS, and Linux
THE EVIL DEVELMERON have INVADED your world.... embolded MONSTERS have grown numerous and JOINED the DEVELMERON in an ATTACK AGAINST ALL HUMANS.... YOU, A YOUNG KNIGHT, DIED in the BATTLE for the HUMAN CAPITAL, but a mysterious entity has RETURNED YOU to your REALM. The HUMANS have BARRICADED themselves in their cities. TRAVERSE these lands and enter the PORTAL in the MOUNTAINS that will take you to THE EVIL LORD OF THE DEVELMERON! STRIKE DOWN YOUR FOE FOR ALL HUMANKIND!
Features
Explore a 3d fantasy world inspired by PlayStation era adventure games
Collect gold and gems across 8 unique levels
Hack and slash your way through lurking monsters with your choice of equipment
Attribute your stats as you level up to suit your play style and even the odds
Controls
WASD -- Move and select
M -- Menu
Space -- Jump
Enter -- Confirm
Mouse rt. click -- Attack
Mouse move -- Look around
Mouse scroll -- Zoom camera
Gamepads are supported. You can re-map your controls via the Unity Input menu.

How to Play
Collect mystic GEMS and spend them at an altar where a giant's chalice rests.
Pay 1 Gem to raise your LV. by 1 and gain 1 Stat point. Choose carefully which Stats you raise.... your skills and your enemies' strength will change accordingly!
Defeat monsters! They will drop GOLD according to your LV.
FOUNTAINS will transport you to another area, but you must be carrying the amount of Gold displayed when you stand inside.
Bonus!
The Giant's Chalice soundtrack (wav or mp3) is included when you pickup the game!

Credits
Lead designer & programmer -- Nathan Pasko
Title theme from Dialogue du vent et de la mer by Claude Debussy
Shaders -- dsoft20
Thanks for playing!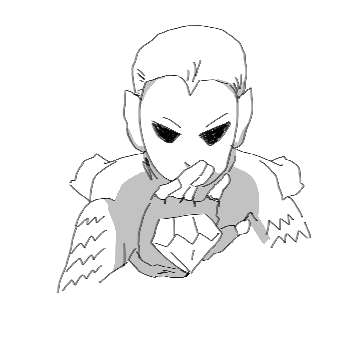 Purchase
In order to download this adventure you must purchase it at or above the minimum price of $3 USD. You will get access to the following files:
giants-chalice-soundtrack-wav.zip
759 MB
giants-chalice-soundtrack-mp3.zip
115 MB
giants-chalice-mac.zip
138 MB
giants-chalice-windows.zip
133 MB
giants-chalice-linux.zip
136 MB