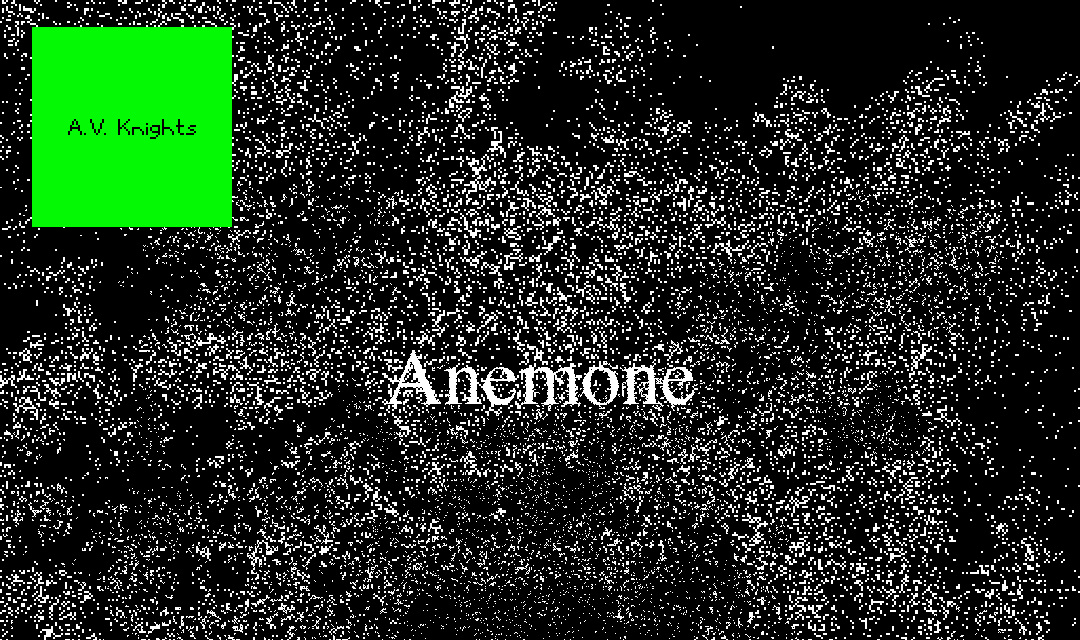 Anemone
Announcing the release of Anemone
---
Anemone is nearly finished. A.V. Knights now announces that Anemone will be available DRM-free via itch.io starting October 15th, 2019.
The final stage of development is drawing to a close. I added a "Thumper" system that handles sound effects arising from the collisions between objects in accordance with each object's material makeup. Title menus and theme music are in place. I modeled more handheld objects (props, readables) and ironed out the setting's architecture. And with the map design nearly finalized, I've been able to capitalize on Unity's occlusion culling to improve performance (see video).
A few tweaks remain: the first-person controls will be fine-tuned, readables throughout the game will be revised to reflect the final facts of the story, and a few models will be cleaned up. It's gratifying to come to the end of a project that runs longer than expected, and Anemone is no exception. I'm proud of the results, but I'm also excited to move onto the next A.V. Knights project (not yet announced). Thanks for reading the devlog and I hope you'll spend some time exploring Anemone when it arrives October 15th.
Cheers
-- Nathan