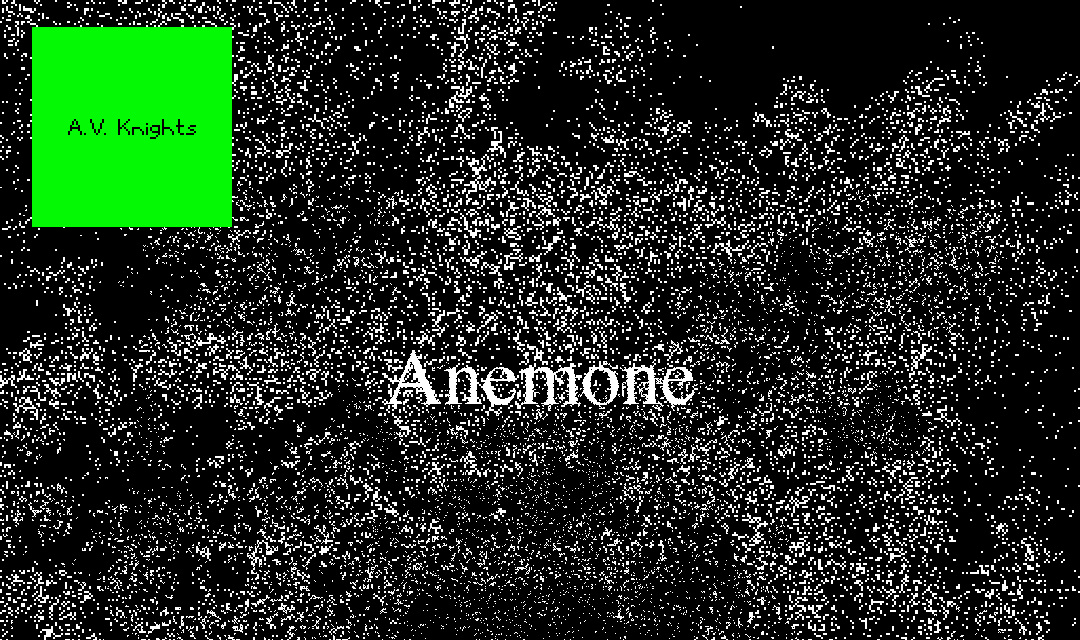 Anemone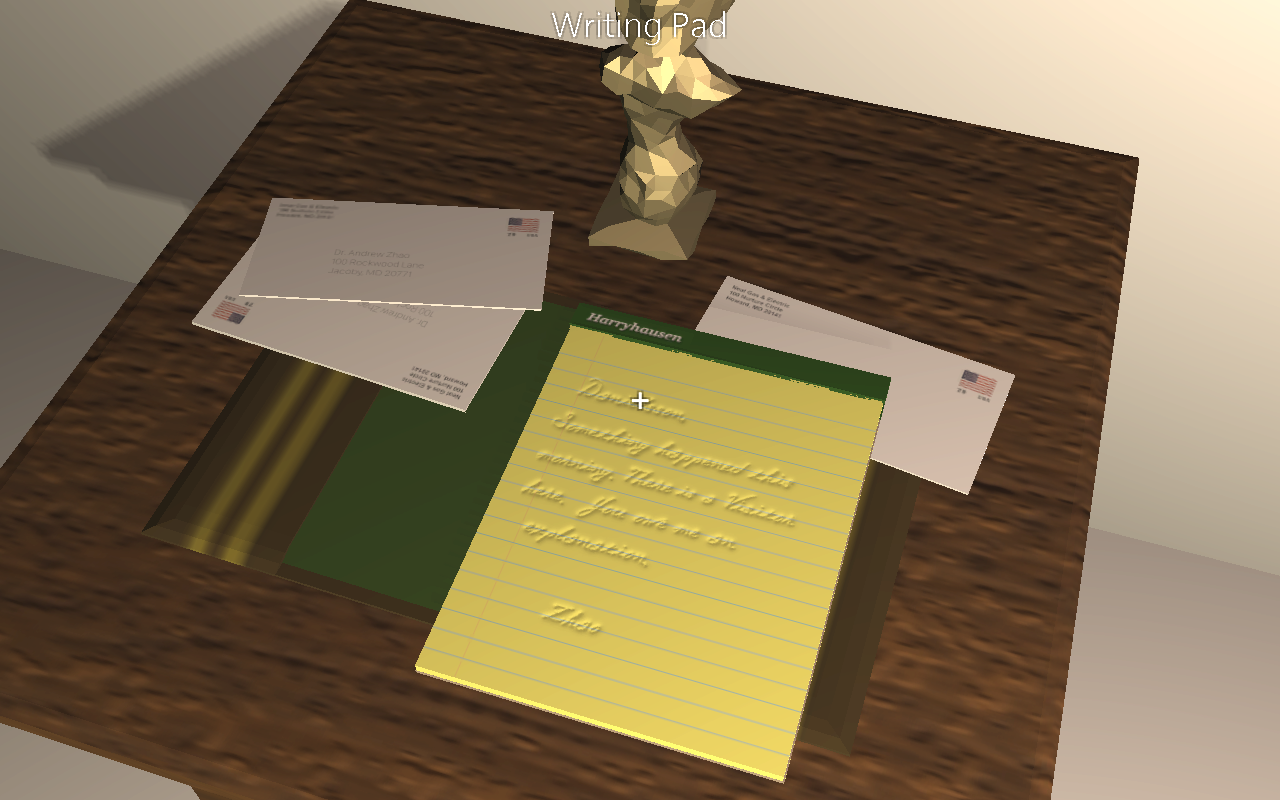 Anemone doesn't feature any action set pieces, no fighting, jumping, or running, but instead it offers a quiet experience of intrigue and discovery. You can pluck details and scraps of the story from the garden of objects planted in the house at 100 Rockwood Lane.
After the environment was blocked out and the core player control established, we began adding intractable objects and working with PBR materials.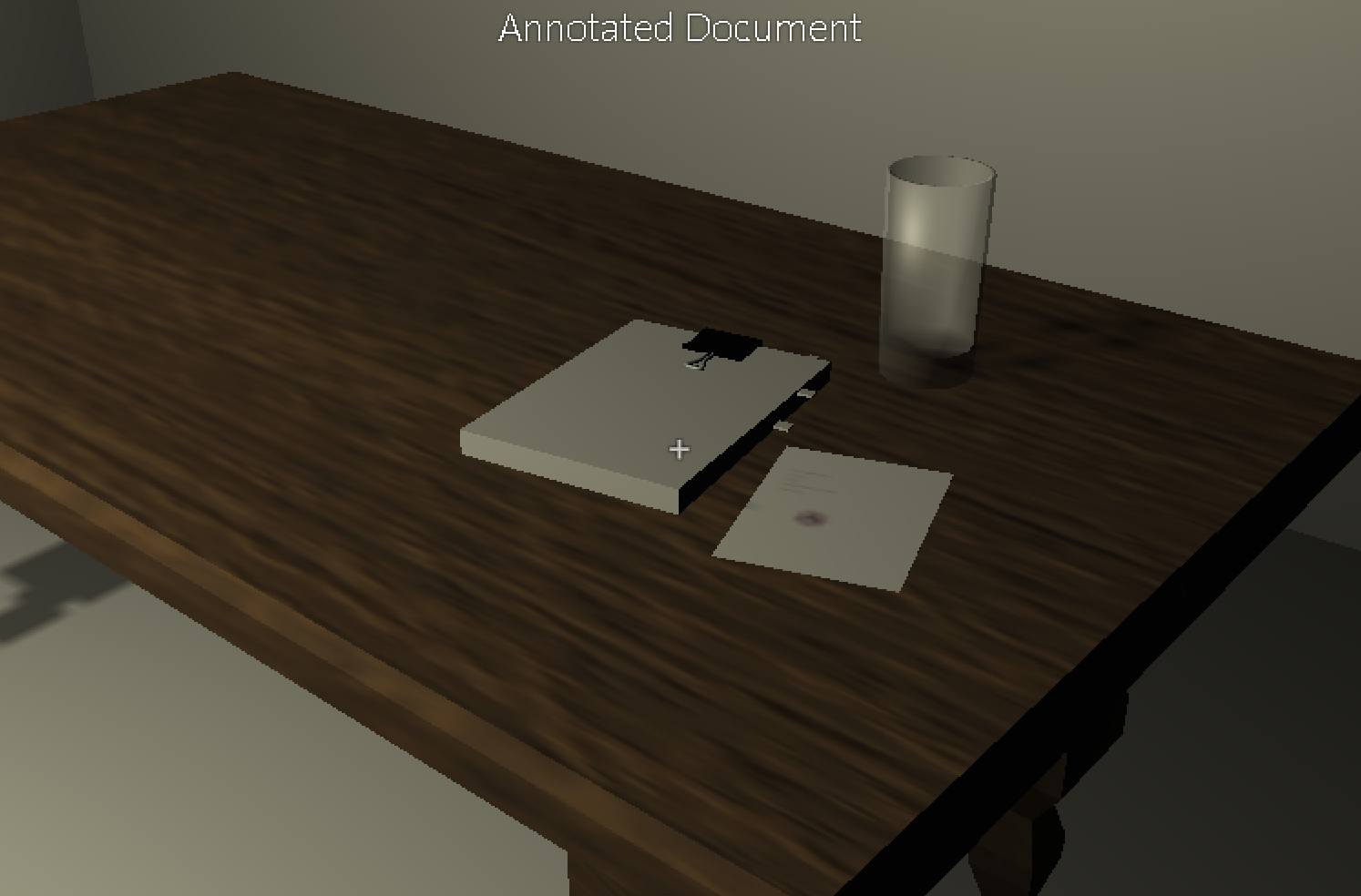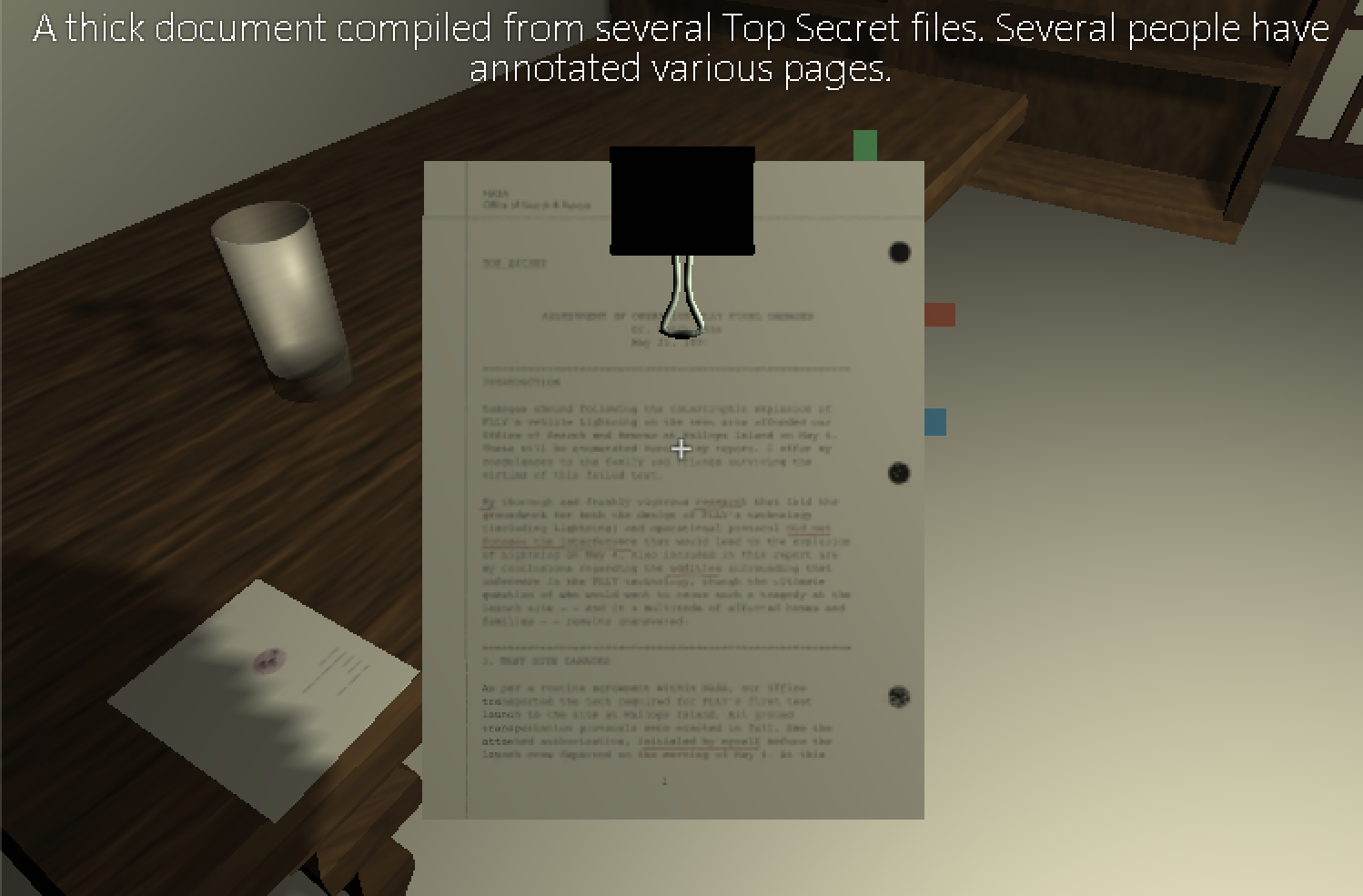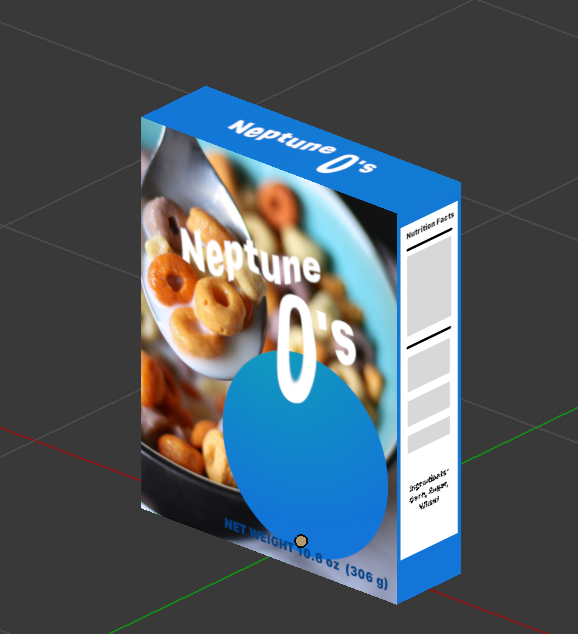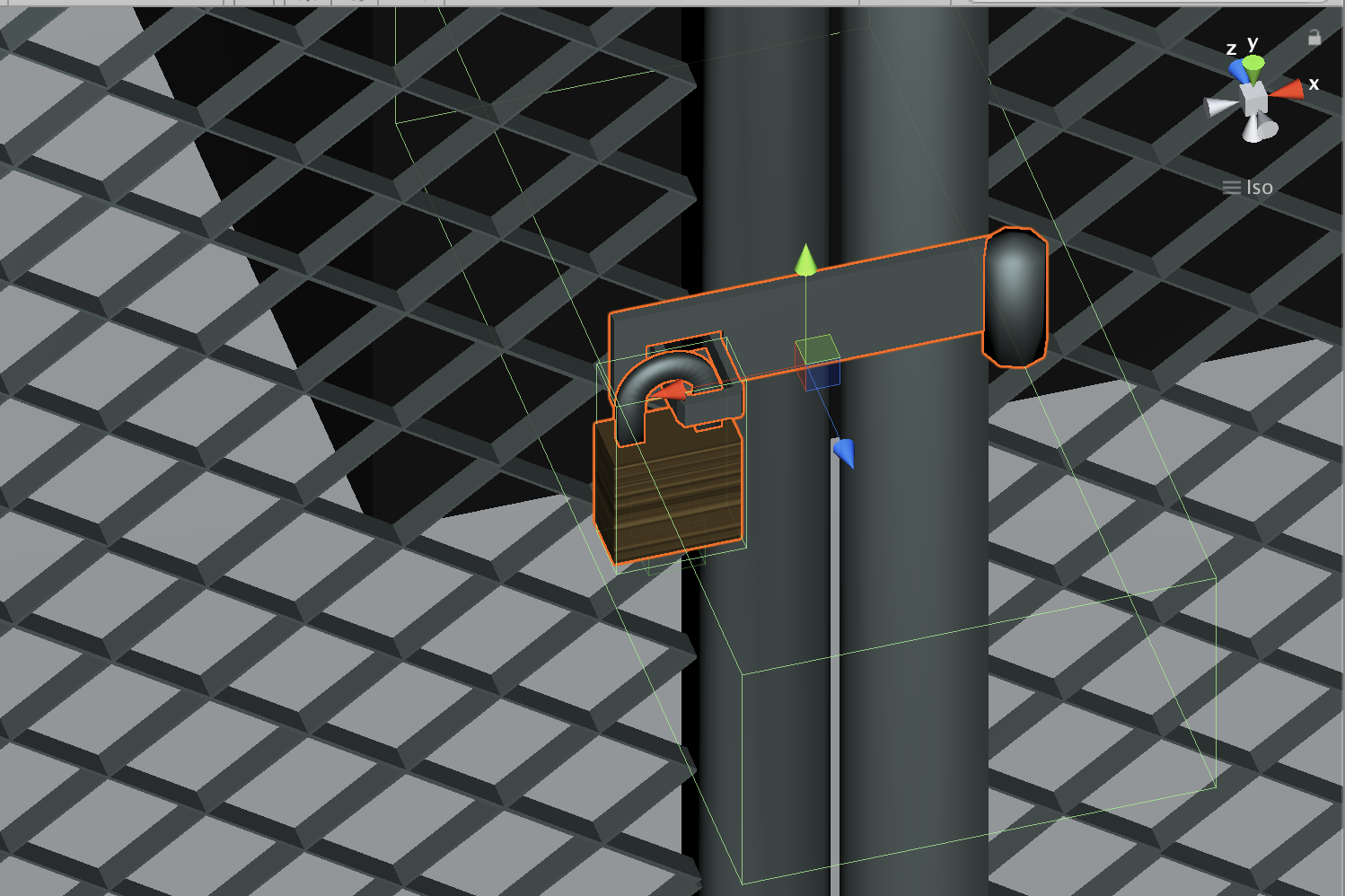 Anemone's setting is the end unit on a block of four row homes. Initially it was constructed with primitive shapes during prototyping, then a modeled facade was dropped in as an overlay, and finally the modeled version was scrapped, and the house was revised using primitive shapes once more. Though this method creates more clutter in the scene in the Unity editor, it allows for a more modular control over the elements of the environment. During the two or three months that we swapped house architecture in and out, we also wrestled with the limitations of the lighting simulation, especially regarding light leakage.
Examination of intractable underwent some changes--most notably we added the ability to rotate a closely examined object. The player can explore, pick up an object, and then inspect it closely with the space bar and spin the object with the movement keys. Certainly this is a common--perhaps even expected--feature in exploration-heavy games, but the main goal of adding this feature the control scheme was to create more opportunities for the player to celebrate their agency within the systems of the virtual world. We're in a context where the player is using controls to explore and gather information, and object inspection offers a lot.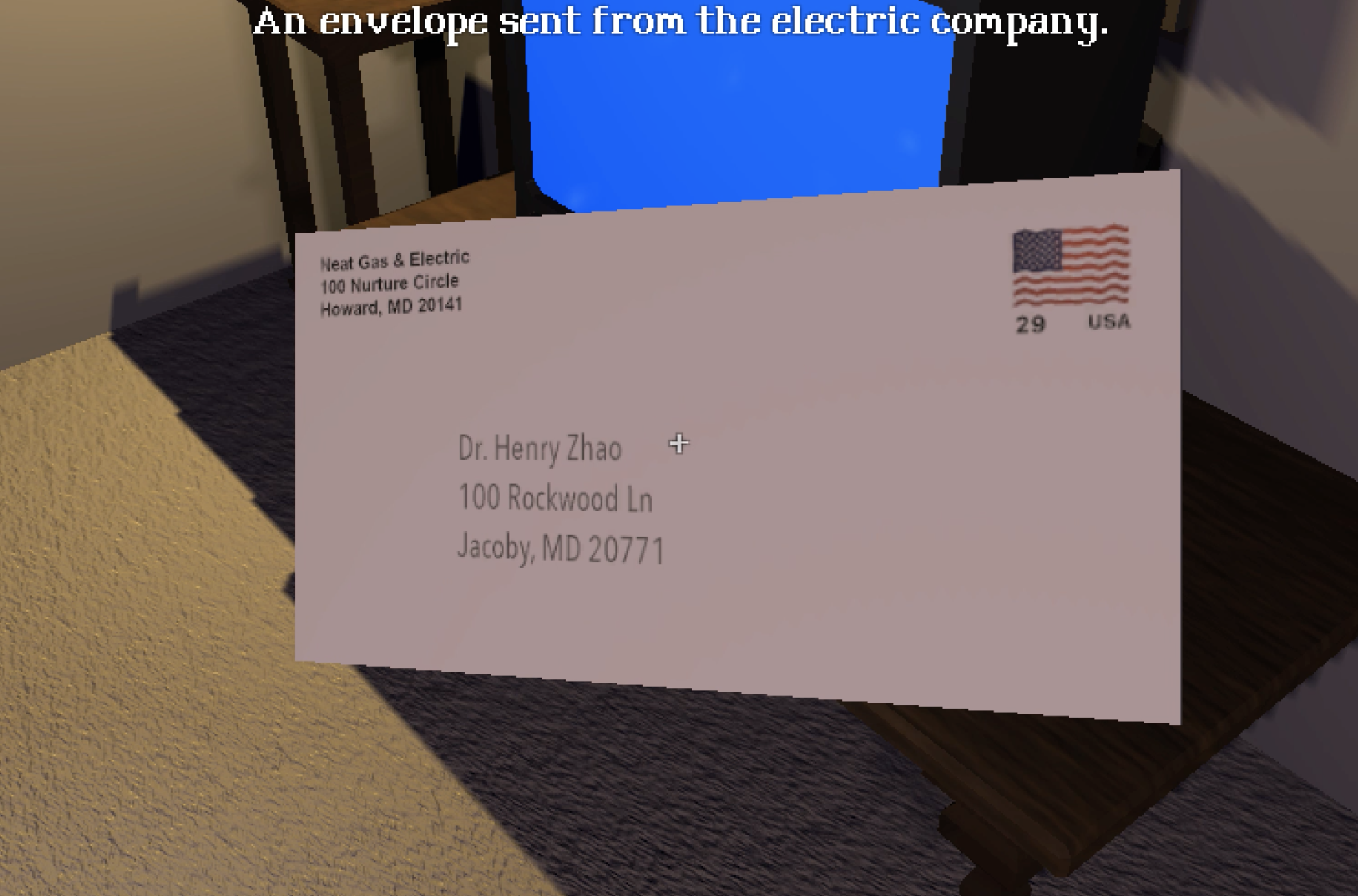 Even the name on that envelope changed between the start of development and today.
During the past few weeks, Anemone underwent the transition from boxy stand-in to a recognizable and intractable world. Thanks for reading about some of the phases of this journey. Anemone will be available for win/mac/linux free of charge, but if you enjoy playing it, we encourage you to leave a tip to show your appreciation. You'll get a chance to play later in 2019.
Until then, follow A.V. Knights on Itch.io, Twitter, and Insta to get updates on the development of this virtual mystery!