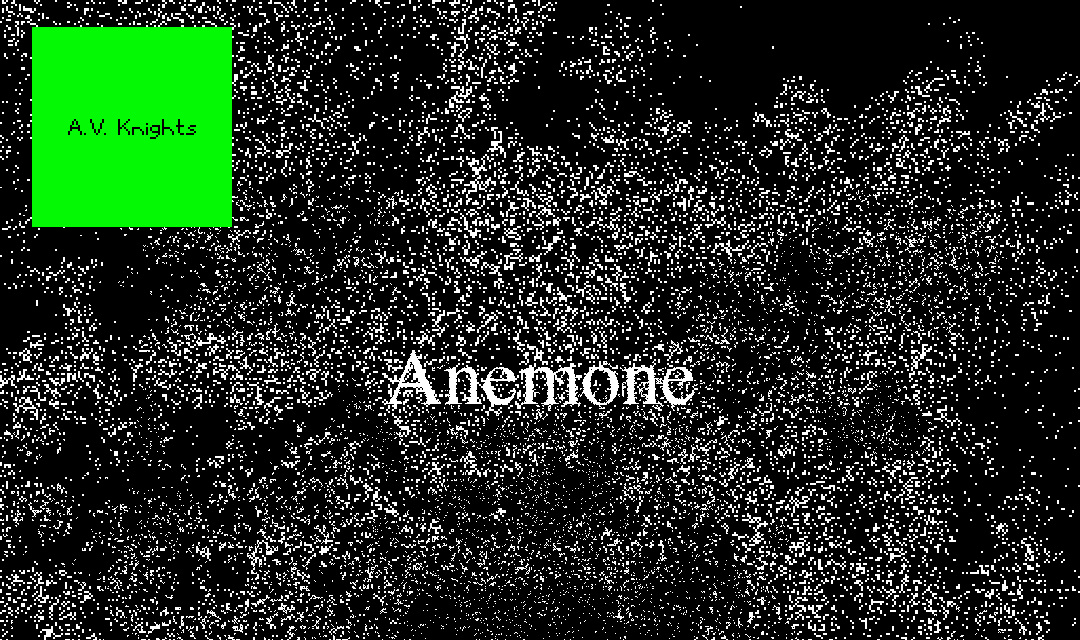 Anemone
It's nice to clear the slate. As of today, Anemone v.1.0 is released and available via itch.io for Mac, Windows, and Linux. You can name your own price to download this short, first-person mystery.
The late 90s. You've arrived at the target's house and your boss' instructions are waiting for you. Who are you? Who's the target? What happened here and why? Explore the locale and uncover the underlying story of Anemone.
This is a non-traditional narrative built in interactive 3D using the Unity Engine. Elements of mystery, horror, and sci-fi blend in the ambiance of Anemone, the spiritual successor to Cavalcade. This short work takes 5-30 minutes to explore, depending on your devotion.
Like any project, I'm sure I'll find tweaks and corrections that need fixing in the days and weeks to come, and a patch or two will probably follow today's initial release. Thanks for investigating Anemone, supporting A.V. Knights, and following the development of this project as well as future projects.
Stay curious.
--Nathan