S. Pet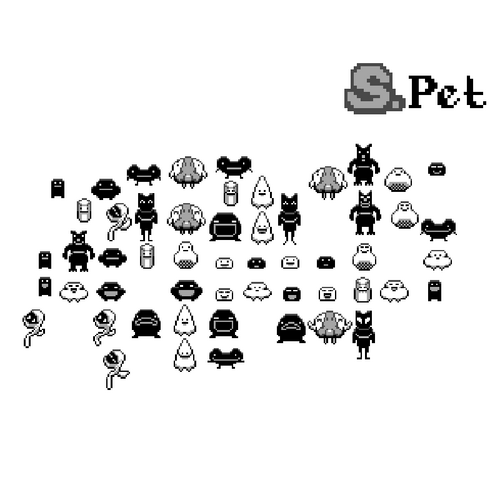 Where the S came from
It's actually a little unknown to me, but some games I played as a child used S as a ranking or grade above A. Something like a Platinum rank above the Gold rank. *olympians gasp* Maybe the S stands for Supreme or Special or Super, or something similar, or maybe its usage has differed in the minds of the devs who've used it in their games. At first considered "S-Pet" the codename for this project, but it's stuck with me and I want to use it and celebrate that niche E-D-C-B-A-S ranking system.
The Sounds of S-Pet
🎼🎶You can download the S-Pet original Soundtrack in full here:
https://kryzkniv.bandcamp.com/album/s-pet-original-soundtrack
Name your price, all the way down to zero. Since S-Pet will be a free game when it launches, please consider donating to A.V. Knights if you like the game! The soundtrack or the PC version could be good ways to do that and get a little bonus content. And if money's tight, no doubt that just sharing A.V. Knights with friends and followers helps immensely!
And what's going on with S-Pet itself
All the pets are drawn, animated, and have been added into the game. Some kinks are still being worked out of the code, but for the most part, this project is done! I anticipate its release to occur within about a month. I tested Ads in S-Pet but ultimately decided they had no place in S-Pet. We want our fans to enjoy A.V. Knights creations, and though ads can helpful for growing companies, the ads can never stand in the way of enjoyment. Ads have been removed from S-Pet. That would have been fun for no one!
DEVLOG 23 APRIL 2018
Art for all pets is complete. Every pet has been animated and added into the game. The Pet-lookup system was dramatically improved. 👍 Remember, when your pet grows, it will be able to grow into a number of different forms. Can you raise them all?
Sound effects fleshed out. Added digestion, brushing, clipboard sound effects etc. I also tried vibrating the phone at the same time as some of these sounds were playing, experimenting with the proper amount of feedback for the user. Ultimately vibration seemed like too much.
Ads removed. Replaced with a short credits sequence.
Started work on a digital INSTRUCTION BOOKLET, another throwback to support the game.
Both a strength and a weakness of the game dev world is its inherent intangibility. We're working with intangible worlds and objects simply by definition. Sometimes though I wish there were a more physical element surrounding the software. Even the days of a printed Instruction Booklet are mostly behind us. Maybe someday we can print our Booklets as part of a promo.

Thanks everybody for reading and following along with the development of S-Pet!

Next stay tuned for details about S-Pet's release!
-- Nathan