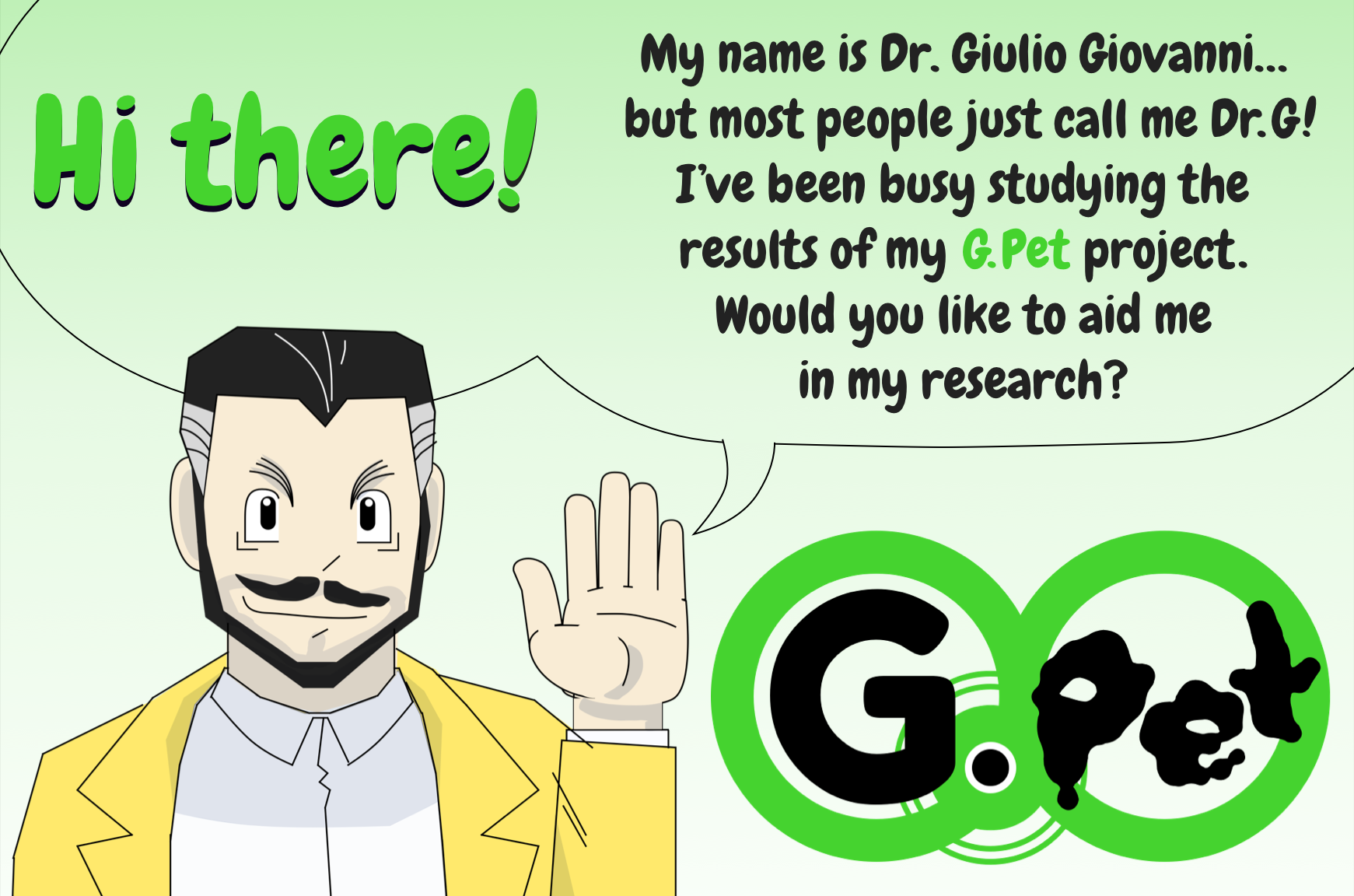 G. Pet [beta]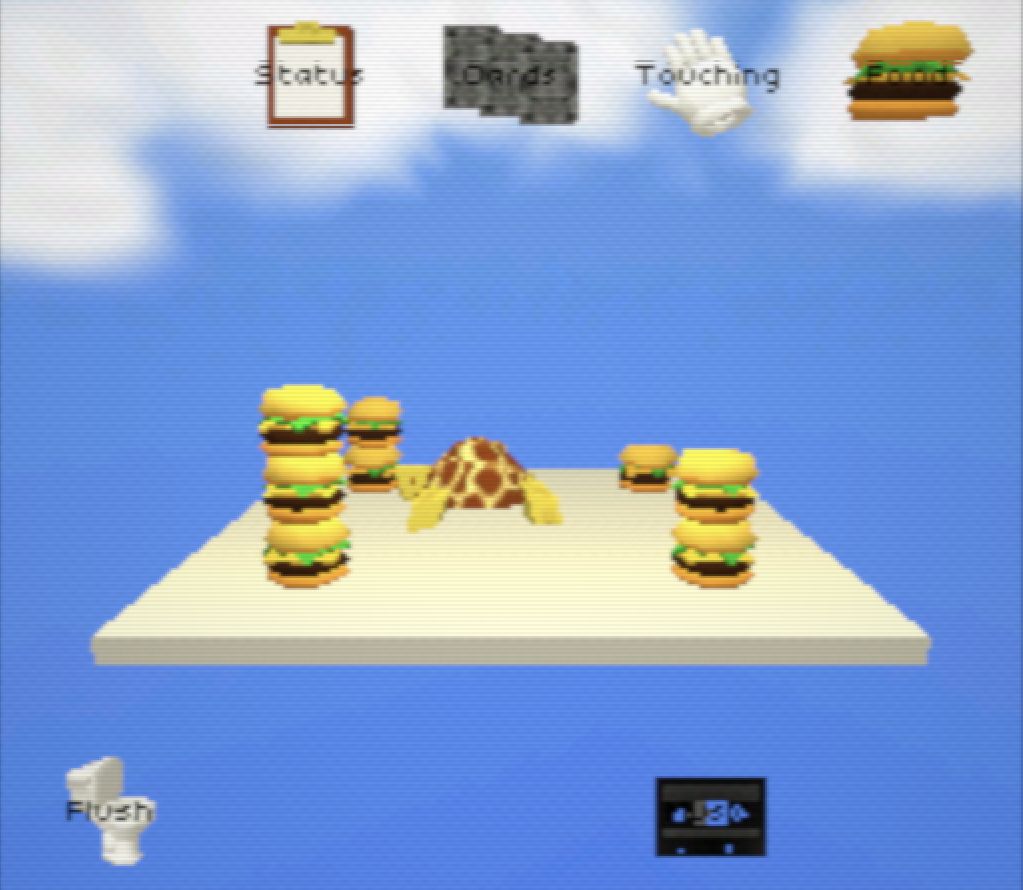 Welcome back to another update for the G. Pet alpha! Version 0.4.2a comes with several improvements. Here's a recap of some of the biggest changes.
Food & Eating. Three foods (up from two) are available to feed your pet; each one produces more Stomach points than the last. Pizza (+1), a Burger (+2), and a Bento Box (+3) drop into the pet stage with a menu selection. Food is now a physical (physics-based) game object, and it can be pushed around. Pets will be attracted to fresh food and walk over to eat immediately when you drop food.
Touching & Pushing. Previously the pet was in "Touch" mode by default, and "Push" mode could be entered from the main menu. This came with another button overlay to exit back into "Touch" mode. Now the Push button in the main menu simply toggles the pet between "Push" and "Touch" mode. Though it's currently the only toggler in the main menu, this refinement should streamline interaction with your pet.
UI Pass. Title screen got a facelift with a scrolling background and reset type. The 3D card game UI was re-written to eliminate bugs preventing the cards from turning into the correct position at the correct time.
That's all for now. Next we're looking at a toast-like UI system to deliver select feedback and messages, replacing the function of the debug console. Thanks for reading!
Files
Version 0.4.2a
Jul 28, 2021
Version 0.4.2a
Jul 28, 2021
Version 0.4.2a
Jul 28, 2021