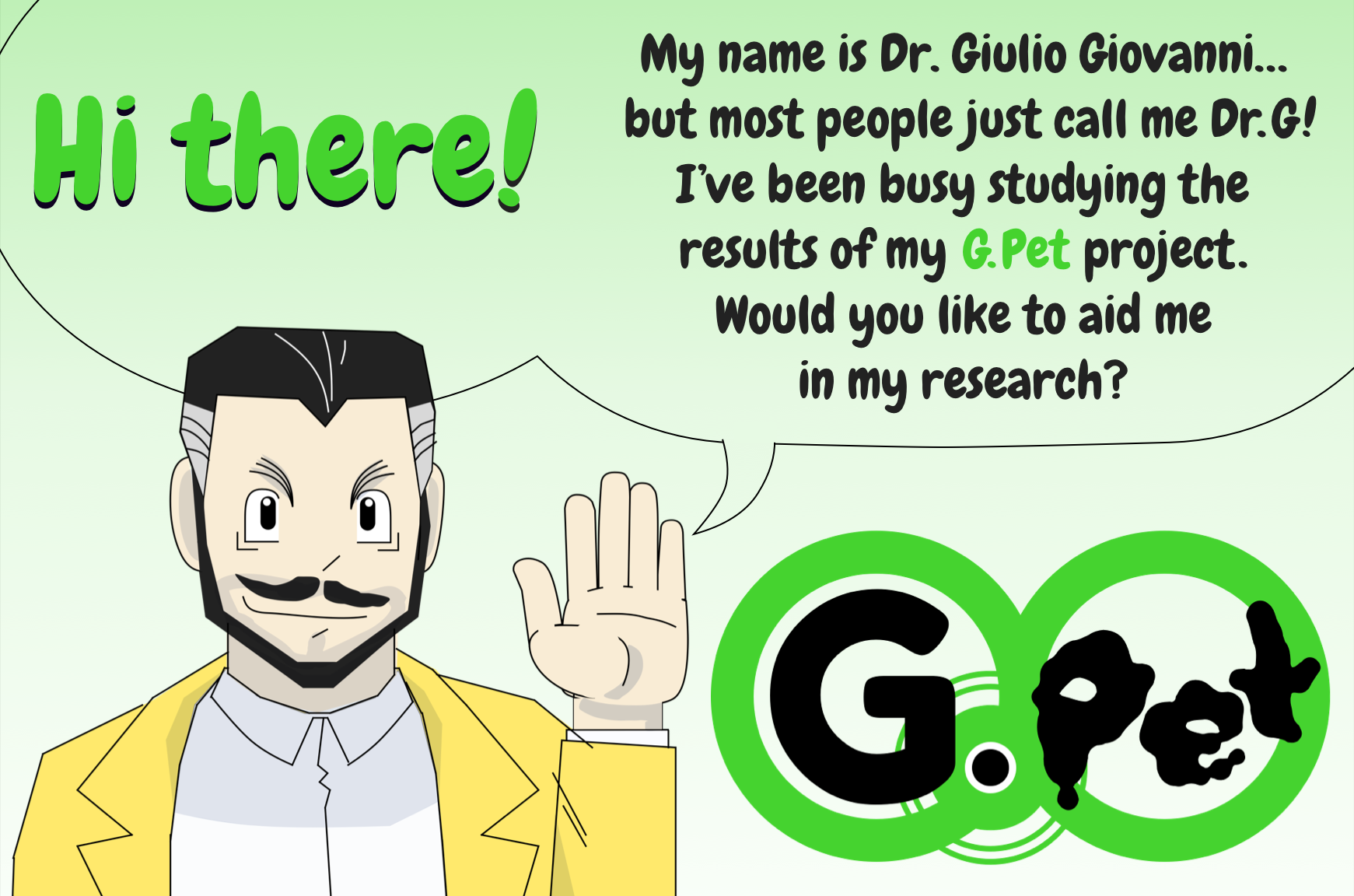 G. Pet
Back From a Break & Heading to Beta
---
Development on G. Pet has resumed! For several months, I was adjusting to changes in my day-to-day and I wasn't sure where game development fit into my schedule. I got married, started a new day job, binged Elden Ring and a few Kingdom Hearts sequels, and finally, developed PetFinderX to get back in the groove.
During the break, I decided to shift the plan for G. Pet's release. Moving forward, G. Pet will use some basic procedural generation to create new, random pets from every egg. Unlike my initial announcement, individual & unique pets will not be up for one-time adoption. There are two main reasons for this change.
1 - Delivery. I don't want to invest the time or concern in delivering individual pet files and updates to everyone. A year ago, I thought I knew a straightforward way to accomplish all that, but turns out that didn't work.
And 2 - I've reflected on digital scarcity. A lot. And the bottom line is that computers, what makes them so brilliant, is that they allow us to effortlessly copy and share data. Trying to hoard or gate data is just swimming upstream; it's leaving useful players on the bench. I'm not looking to do that and I'm not looking to manufacture and enforce scarcity to inflate the value of a virtual pet.
Perhaps another contributing factor was my success in programming the pet generation in PetFinderX. I'm less intimidated by creating variation in pets. Even so, the pet gen code will be all new and extend development of G. Pet by several months.
By the way, you can read the updated Development Roadmap here.
Next update will finally take G. Pet from alpha to beta! This will bring a couple of bug fixes and features over from before the development break, as well as core features of the new pet gen. Development on the beta will probably conclude within the next few weeks, but it might take a little longer after that for the beta to surface. I'll have to put together promo art and refresh the game's page to get ready for the beta. All in all, expect to see the G. Pet beta Summer 2022.
There might be a larger A.V. Knights announcement in there too.
Anyway, thanks for reading, it's great to be back, and I'll see you again soon!
-- Nathan