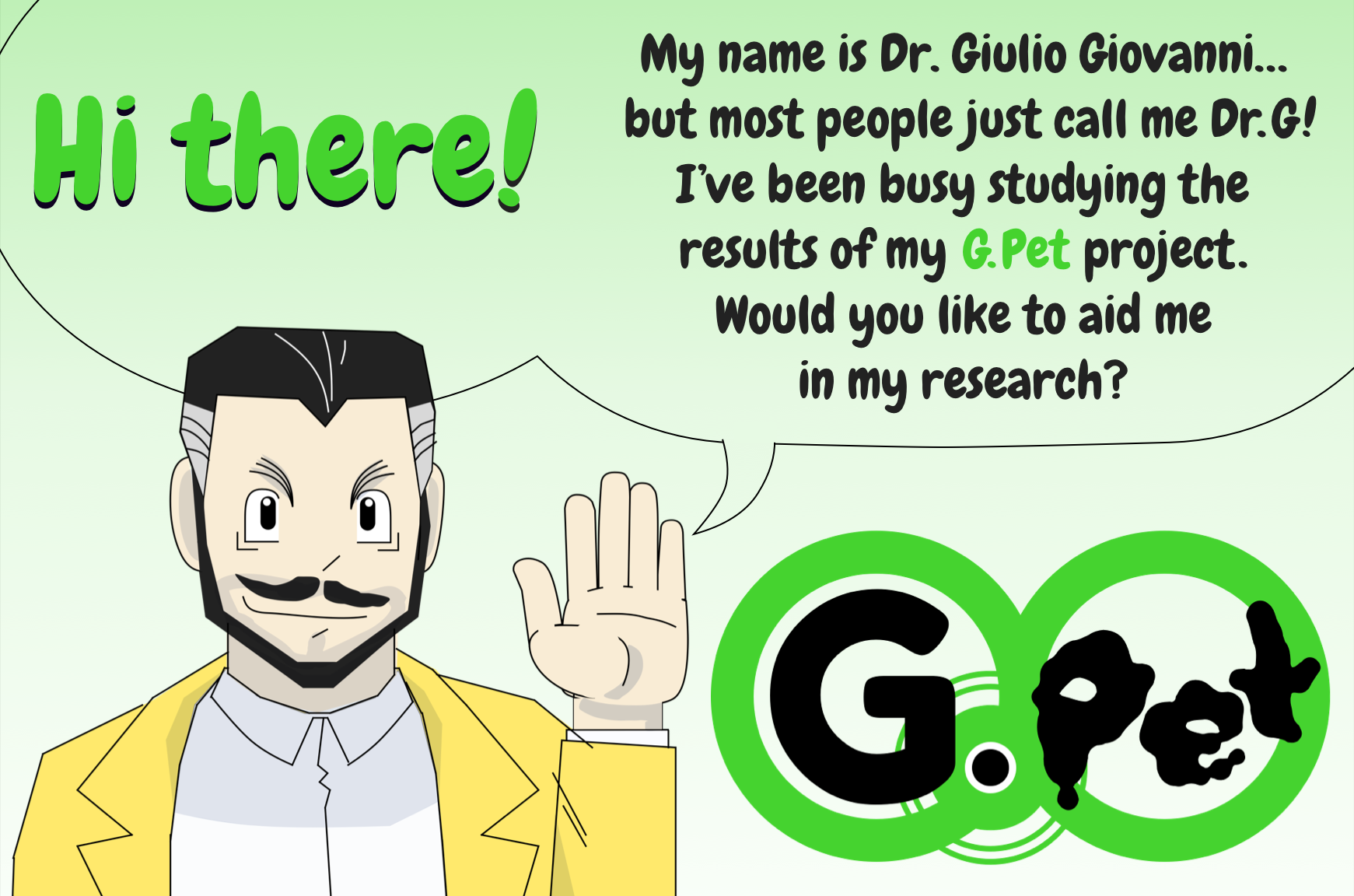 G. Pet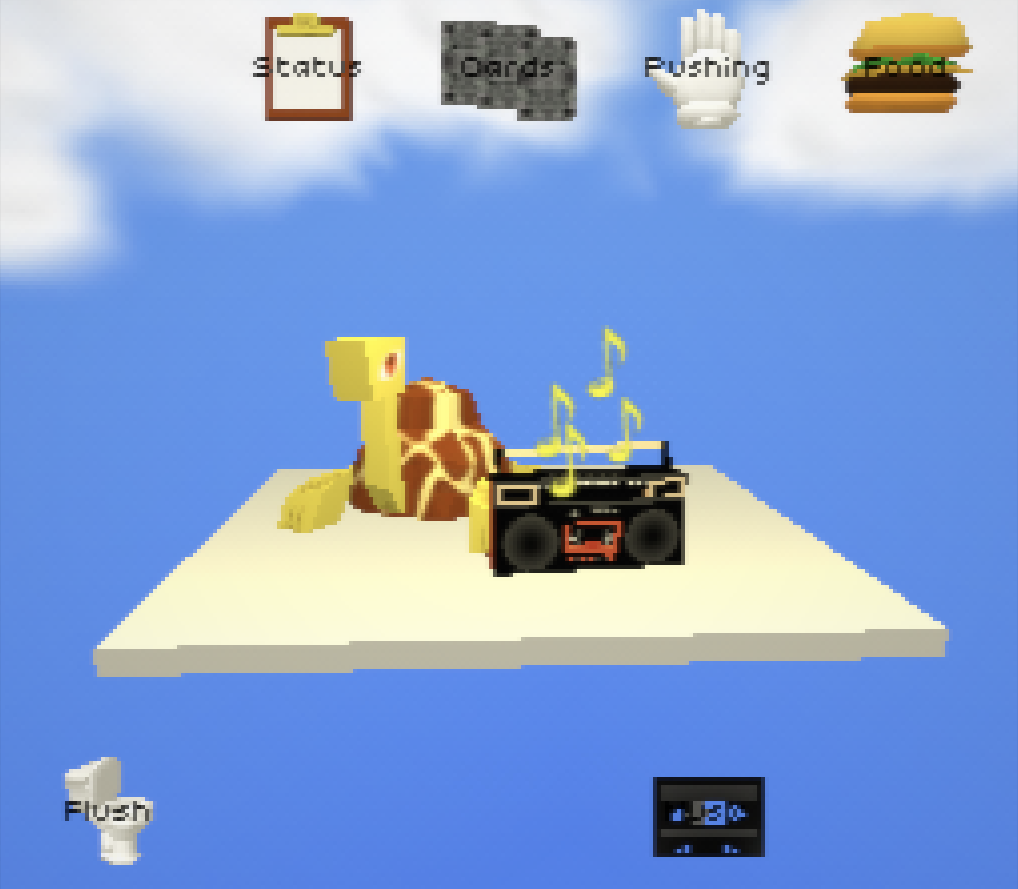 G. Pet is heating up! Check out some of the new features added as we update to version 0.5a!
Sound Effects. Audio feedback arrives in the game! SFX add a lot of life to any project when they first make their debut. This feels like it should be more than one bullet point.
Toasts. Added something inspired by Android "Toasts". Short messages that provide text feedback for some pet events like stat changes.
Particles. Particle system for boombox.
Improved Walking. Pets can now turn and walk at the same time. This should help them get to their destinations in edge navigation cases.
Hatching. The Egg material has been reset to look like a common, white egg. Eggshell pieces now appear when an egg hatches (AKA an Egg stage pet grows into Baby stage).
Tweaks & Bug Fixes. Cleaned the pixel filter. Misbehave wasn't being cleared from the schedule at shutdown, resulting in extra misbehavior, most noticeable in the frequent appearance of Discipline button after loading.
Thanks for reading! It's time to set our sights on the G. Pet beta milestone. We're getting close...! Next update will focus on bug fixes, but after that we're heading toward a new, animated pet for the beta. Stay tuned folks!